D O W N L O A D


5MLD: A concise guide for compliance./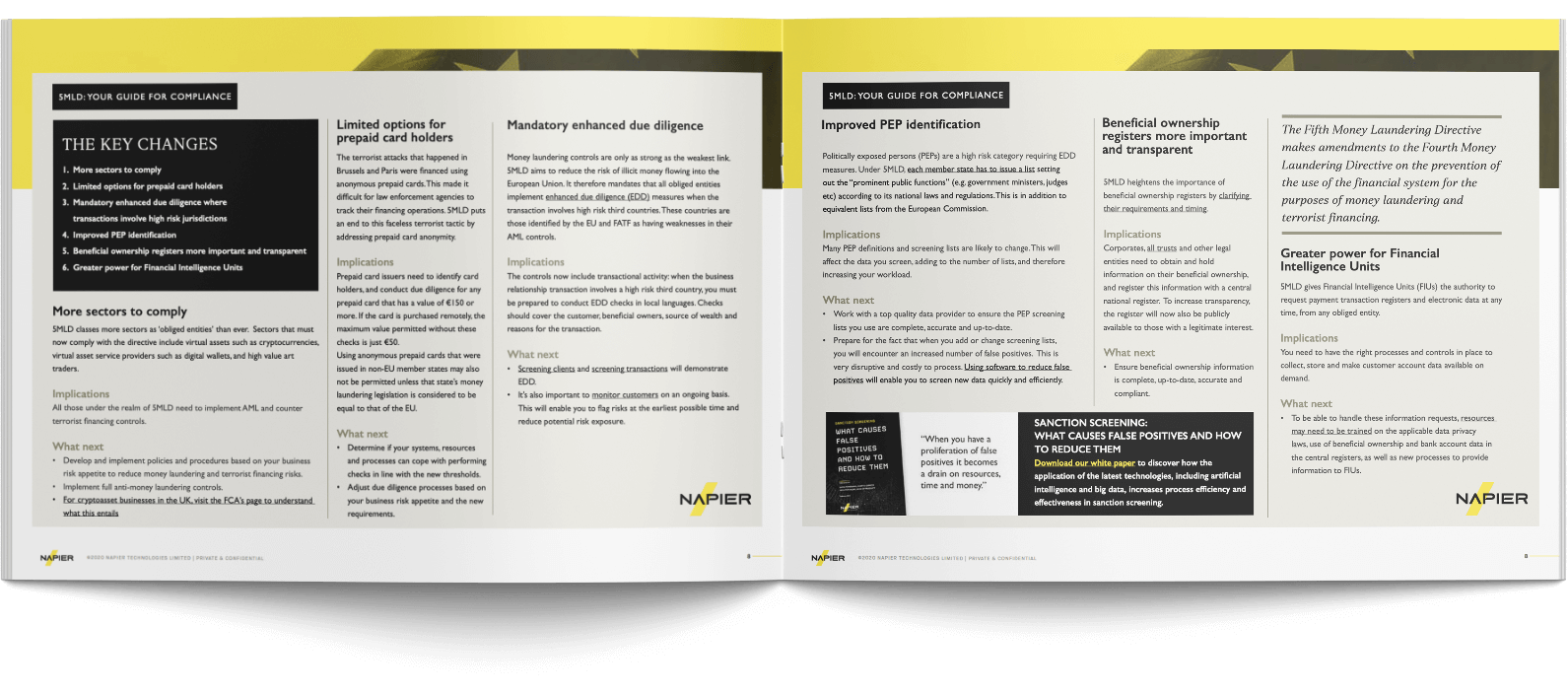 | | |
| --- | --- |
| | Download./ |
Fill out the form to
download the guide.




The Fifth Money Laundering Directive came into force on 10 January 2020.

It's one of the many ways the UK is strengthening its AML and CTF regimes to meet the Financial Action Task Force's global standards.

In this 6-page guide we give you an overview of 5MLD and what it means for businesses in the UK.
The guide also covers: