DOWNLOAD
FINANCIAL CRIME COMPLIANCE TECHNOLOGY: AML TRANSACTION MONITORING EDITION./
Celent's fifth anti-money laundering (AML) transaction monitoring systems review, which names Napier as a technology standout.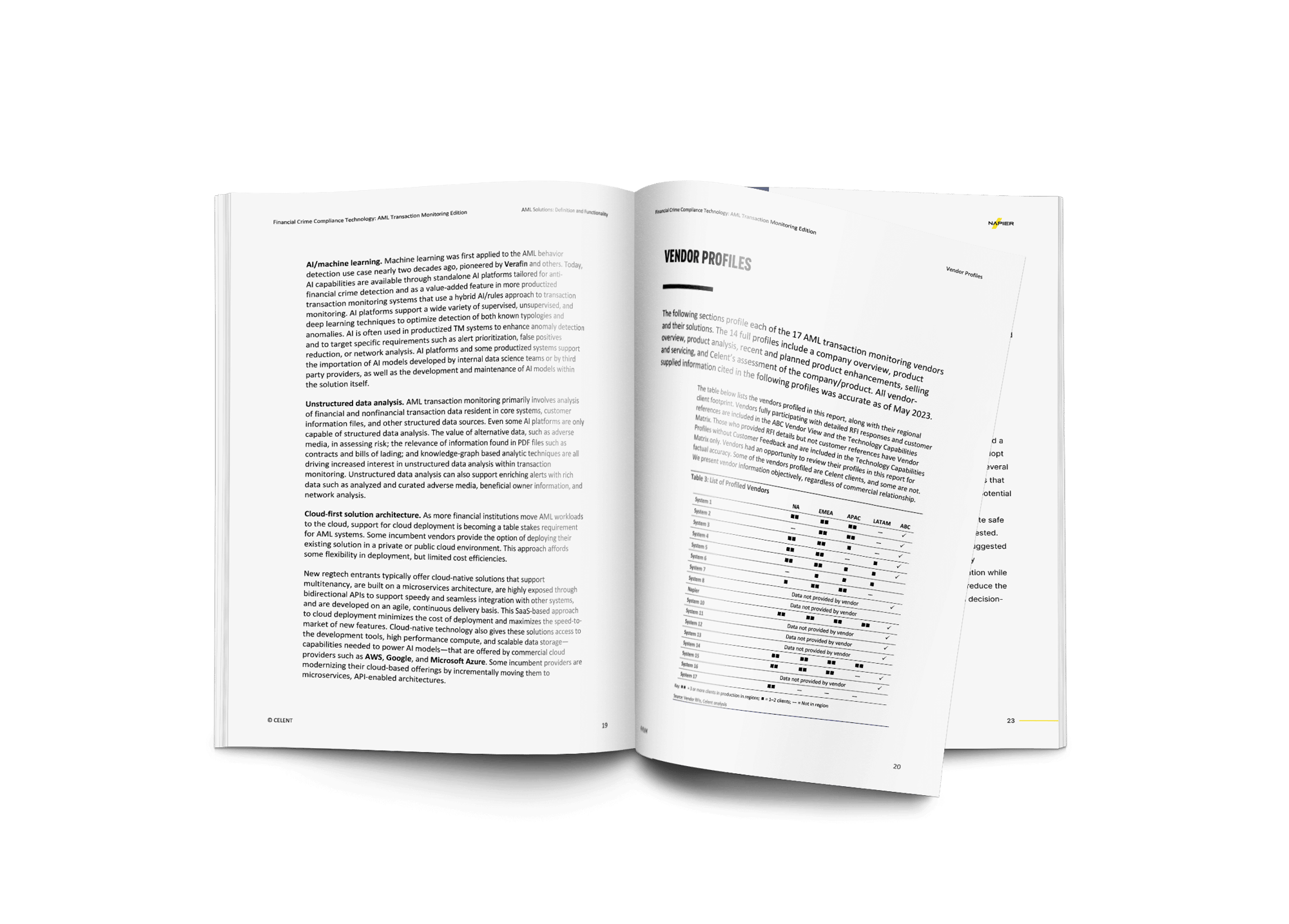 | | |
| --- | --- |
| | Download./ |
Fill out the form to
access the Celent report.



Digital transformation in financial crime compliance has evolved through three technology pivots: machine learning (ML), digital tools such as no code configuration and process automation, and—most recently—large language models (LLMs).
These technologies are becoming necessary capabilities for AML systems. Because they are still maturing, there remains ample opportunity within banks to realize more effective and efficient financial crime compliance operations by applying these and other next-generation techniques.

This is an authorized excerpt from a Celent report profiling AML transaction monitoring vendors. The reprint was prepared for Napier, but the analysis has not been changed. For more information about the full report, please contact Celent at info@celent.com.