D O W N L O A D


Understand your customer: The importance of a holistic view of client activity in AML./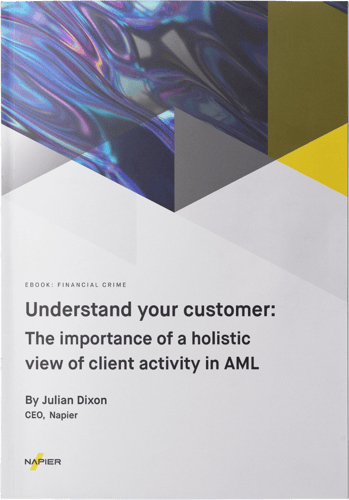 | | |
| --- | --- |
| | Download./ |
Fill out the form to
download our whitepaper.



Thinking about anti-money laundering (AML) holistically is not a new concept by any means. But creating practical, pragmatic solutions that allow financial firms to move to an integrated approach to tackling financial crime is.
In this eBook, we explore why holistic AML approaches are critical to successful financial crime-fighting, why they are so hard to implement and how Napier's Client Activity Review can be a first step in a client-centric view of financial crime risk across your whole firm.
Our eBook is essential for organisations looking to: