D O W N L O A D


How AI can improve the detection of evolving typologies driving financial crime./


Defeat money laundering with
artificial intelligence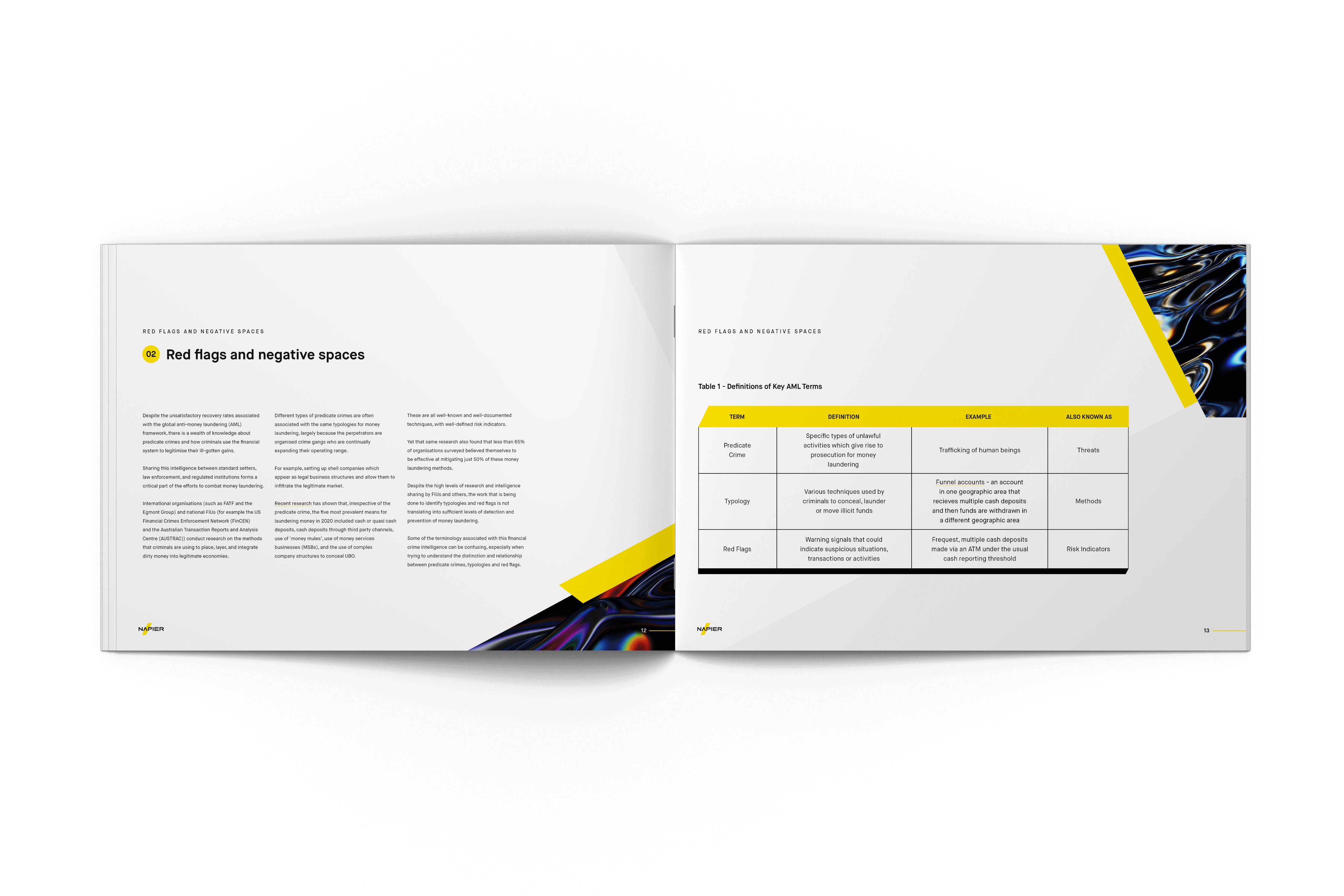 | | |
| --- | --- |
| | Download./ |
Fill out the form to
download the eBook.



Collectively, global efforts to prevent financial crime are falling short and under-performing against the menace of evolving financial typologies causing many terrible crimes to go unpunished.

Crimes such as human trafficking, illegal wildlife trading and corruption are a blight on humanity, one that financial institutions, law enforcement, policymakers and technology vendors alike are motivated to stamp out for good.

Despite this willingness, increasing collaboration, and intelligence sharing initiatives, bad actors intent on abusing the global financial system are only getting more creative in their methods and as little as 1% of all illicit transactions in Europe are currently recovered.

Find out how AI can upgrade anti-financial crime systems in our eBook.


Principles found in this Napier ebook./

Discover how AI brings new efficiency and effectiveness to the fight against ever-resourceful criminal efforts and increasingly innovative financial crime typologies. AI-powered anti-money laundering frameworks can be more effective than legacy systems because they can detect anomalies, surface more valuable insights, reduce the white noise, and ultimately empower compliance teams.
Read How AI can improve the detection of evolving typologies driving financial crime and discover: