D O W N L O A D


Experts take on financial crime./


Leading industry minds weigh up the
future of AML and compliance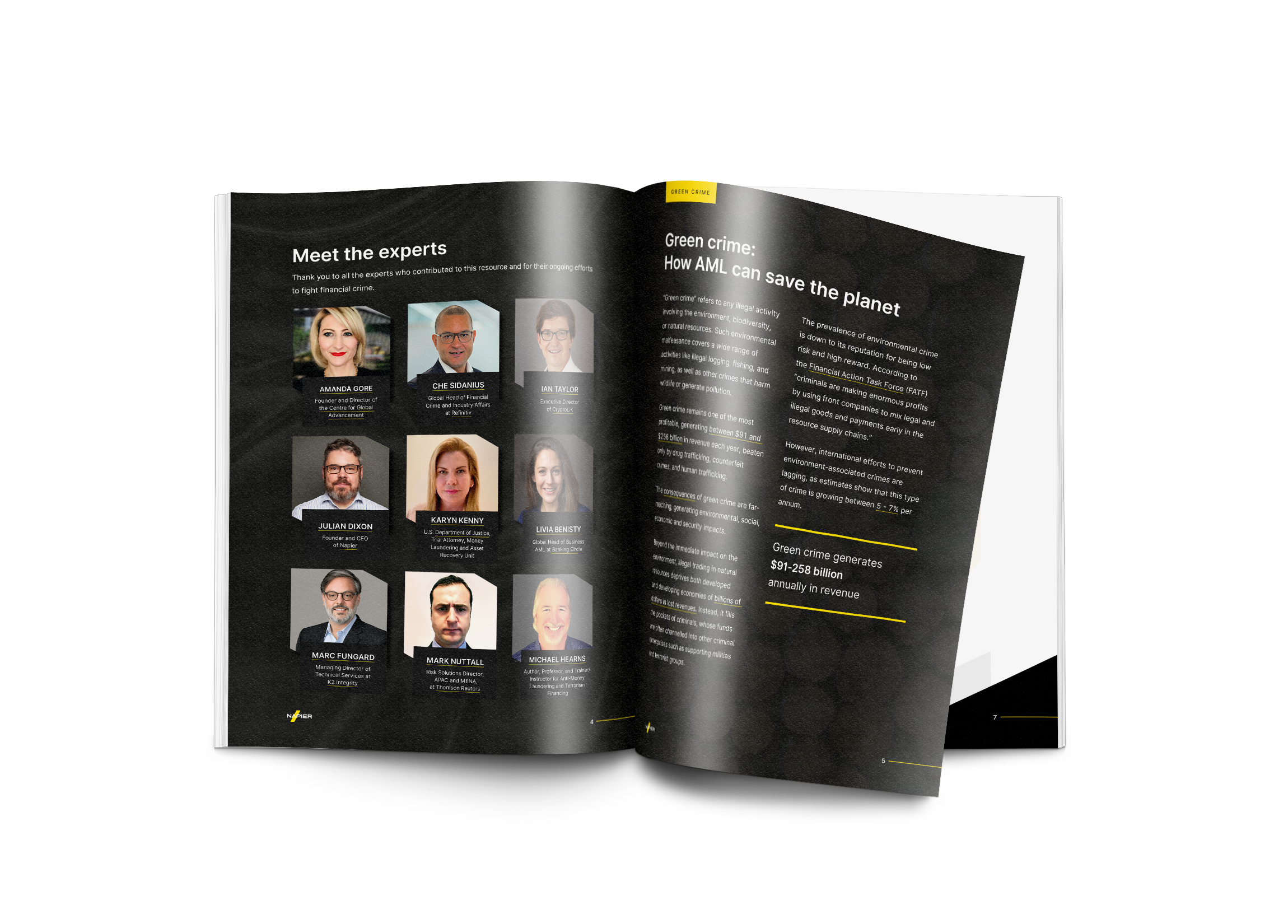 | | |
| --- | --- |
| | Download./ |
Fill out the form to
access the eBook



For all the laws and regulations across the globe, the fight against financial crime is an uphill one with dishearteningly low rates of detection and prosecution.
Discover where things are going wrong, and how experts from across the anti-financial crime industry propose that it can overcome its biggest hurdles.
Insights found in this Napier eBook./

Discover the experts' analysis of and proposals to solve the current global financial crime and compliance landscape.
Read to see how our 9 industry experts, including Napier's CEO, Julian Dixon, tackle the biggest threats, emerging technologies, evolving risk trends, and gaps in the current enforcement approach that criminals are exploiting.
Read Experts take on financial crime and discover: