D O W N L O A D


How to reduce false positives in client & transaction screening./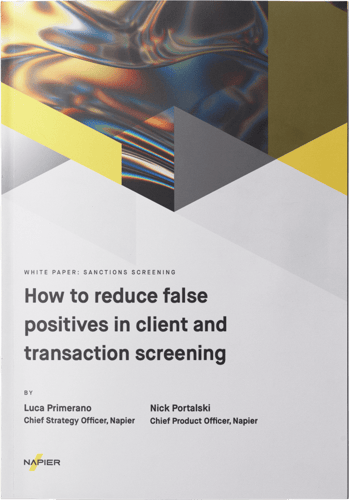 | | |
| --- | --- |
| | Download./ |
Fill out the form to
download our whitepaper.



The process of screening customers, vendors and transaction data against politically exposed persons and sanctioned entities lists is a critical regulatory requirement.
Financial institutions and corporations face increased scrutiny to ensure adequate due diligence is conducted on customers and vendors. Failure to comply has resulted in fines that have exceeded $3.5 billion (£2.58 billion) globally in the last 10 years.
Find out how to overcome these challenges in our whitepaper.
In this whitepaper./