whitepaper: BANKING
Download:

Sharpening Sanctions Compliance with NextGen Client Screening./

Today, major banks typically allocate an annual budget of $1 billion USD on people and technology in an attempt to combat money laundering and terrorist financing.

But still, opaque, non-automated client screening solutions with siloed processes producing high volumes of false positives continue to burden analysts and financial crime compliance officers worldwide, generating huge regulatory fines.

Learn how NextGen Client Screening can help reduce the risk of non-compliance for banks and improve operational efficiency, with clear steps on how you can overcome the constraints of legacy systems and move towards modernised, low-code, accurate and scalable client screening processes.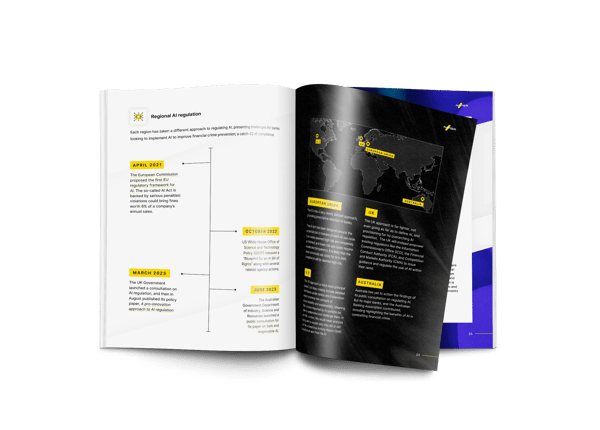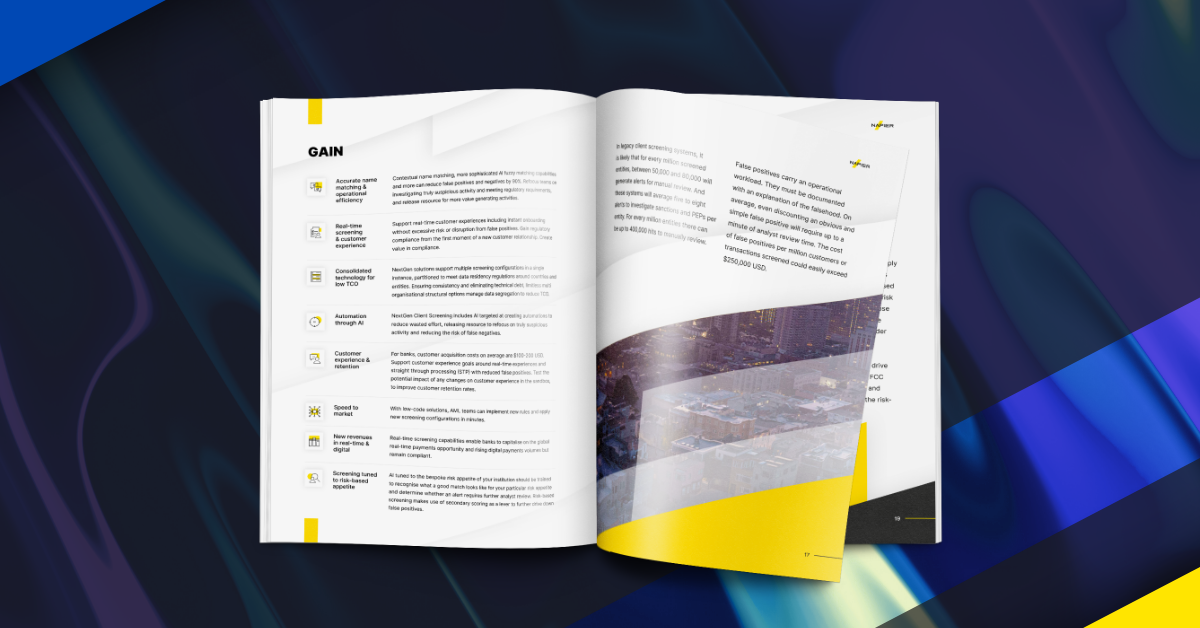 "There is no 'one-size fits all' in screening because it should be tuned to an institution's individual risk appetite in balance with operational requirements.

"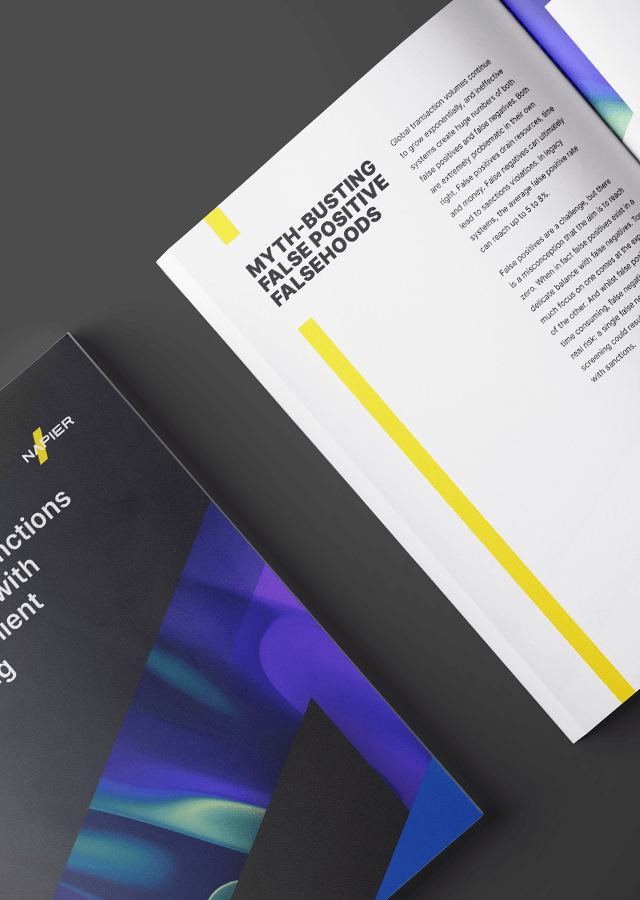 whitepaper: Banking
Sanctions screening loopholes breed financial crime
What does the next generation of screening look like?
Sharpened screening:
Learn the benefits of contextual name matching, multi-configuration and real-time screening for keeping pace with sanctions
Modernisation:
How cloud native solutions unlock the speed of change that banks so desperately need for AML compliance
Usability:
Learn how financial crime compliance teams can keep pace with new typologies with low-code systems, test rule sets in an integrated sandbox and the importance of explainable AI