D O W N L O A D


THREE STEPS TO STREAMLINE AND MONETISE FINANCIAL CRIME COMPLIANCE./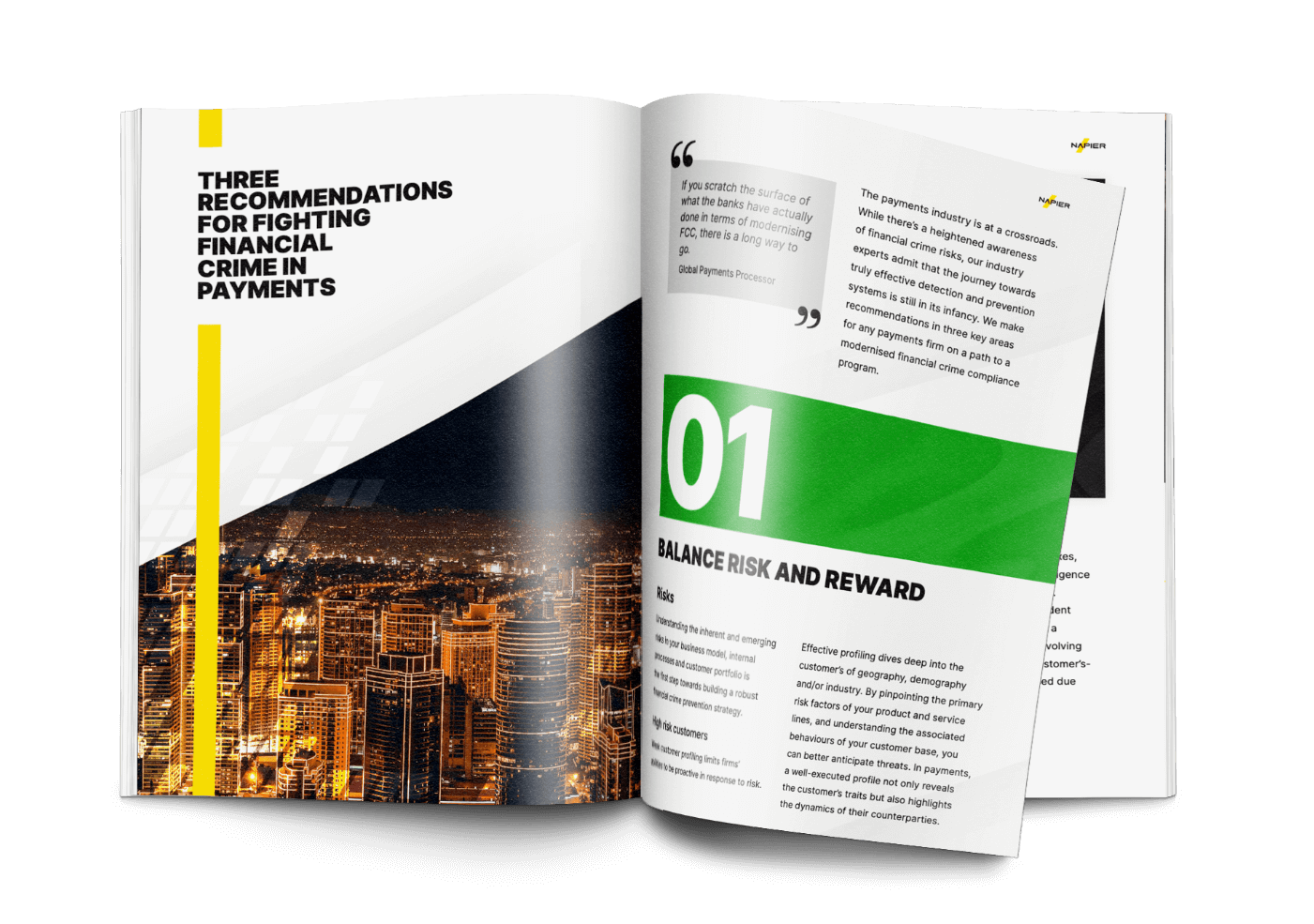 | | |
| --- | --- |
| | Download./ |
Fill out the form to
download our whitepaper.



Financial crime compliance continues to be a burden on payments companies, with increasing regulatory pressure and customer demands. However it is possible for firms to go beyond effective and efficient compliance and even monetise it.
In this whitepaper Napier outlines three recommendations that payments institutions should understand to achieve this.
We've gathered insight from real-world payments firms across the globe who share their thoughts on how to go beyond compliance and create new revenue streams.
Responsibility for the prevention of money laundering no longer just rests with banks and traditional financial services firms. The focus isn't just compliance – it's ensuring consumer protection and the integrity of the entire financial system.
Discover how to transform compliance from burden to

revenue generator

: